This month we're focusing on supporting our  breastfeeding mamas with resources and answers to frequently asked questions. Today we have a special blog post from the Whole30 headmistress, herself, Melissa Hartwig.
Dear Melissa,
I'm nursing, and I need extra calories! I've been hearing these "fat bombs" are a great way to increase healthy fats and calories on the go. Are these Whole30 compliant in my context? – "Hangry" Mamas on Facebook
Dear Mamas,
In case you haven't heard of them, "fat bombs" were created in response to the demand for ketogenic-friendly sweets and treats. Most desserts are sugar and carb-heavy, but on a keto diet, you're seriously limiting carbs and upping your fat. So recipe bloggers started creating "fat bombs" to take their place—calorie-packed, fat-heavy concoctions made from nuts, seeds, and nut butters; coconut flakes, cream or oil; butter or ghee; avocado; bacon; cacao nibs; and spices or essential oils. (And sometimes full-fat dairy, but those items aren't applicable for this discussion.)
On first glance, this seems totally Whole30 compliant. But just because the ingredients are compliant doesn't mean it's allowed on the Whole30! (I'm looking at you, banana-egg pancakes.) These fat bombs are almost always combined to form treats or candy recreations like "cacao-dipped almond butter cups." Does that sound Whole30 to you?
Spoiler: Fat bombs are just the keto version of Paleo treats. So there's your answer.
Now, as a pregnant or nursing woman, you may indeed require extra calories. But if you're on the Whole30, the "SWYPO rule" still applies. While some Larabar-esque fat bombs are probably okay in the context of the Whole30, the rest of the recipes I've seen are all straight-up candy, and aren't ever Whole30 compliant.
If you need more calories in the form of fat in your diet, then add an extra side of avocado to your breakfast, sip on a can of coconut milk throughout the day, whip some ghee into your coffee, or add a mini-meal between lunch and dinner, heavy on the olives or Primal Kitchen mayo. But don't use your baby-on-board status as an excuse to mainline treats. Just because these are low in sugar doesn't mean they promote a healthy emotional relationship with food, and just because each "bomb" is small doesn't mean snacking on them throughout your day won't add up to unintentionally eating MORE fat than you and your baby really need to stay healthy.
STILL want to make your own "fat bombs" to have on hand, just in case? I love the idea of having emergency food at the ready, and whipping up some pre-made mini-meals like these are a great way to sneak in calories while you're nursing, up for a midnight feeding, or when the baby is jammed into your stomach and a full meal just ain't happening. For the Whole30, however, we'll focus on savory versions, featuring compliant eggs, bacon, guacamole, mayo, and ghee.
We asked Whole30 recipe creative Sarah Steffens to share three delicious Whole30-compliant mini-meals heavy on healthy fats, and appropriate for adding some extra calories into your pregnant or nursing day. Find them below!
Best in health,
Melissa
---
Avocado Boats (AIP)
INGREDIENTS
1 Avocado, halved
1/4 cup of Smoked Salmon, torn in small pieces (heat to steaming, if pregnant)
2 Tbs. of Whole30-Compliant Mayo
Pinch of Sea Salt
1/4 Fresh Scallion, minced
1 sprig of fresh Parsley & Dill, minced
1 tsp. of Capers
INSTRUCTIONS
COMBINE all of the ingredients sans avocado in a small bowl and scoop into avocado halves.
ENJOY with a spoon.
Cabbage Turkey Cups (AIP)
INGREDIENTS
3 Red or Green Cabbage Leaves
3 Whole30-Compliant Turkey Slices (heat to steaming, if pregnant)
1/2 Avocado, sliced
1/4 cup of Green Olives, chopped
1/4 cup of fresh Parsley, minced
INSTRUCTIONS
PLACE a turkey slice in each cabbage leaf.
GARNISH with avocado slices, green olives and fresh parsley.
Savory Turmeric Coconut Sauce (AIP-Friendly)
INGREDIENTS
1/2 cup of Coconut Butter
1/2 cup of canned Whole30-Compliant Coconut Milk
1 Scallion, minced
Pinch of Sea Salt & Black Pepper (Omit Pepper to keep this AIP)
1 Tbs. of ground Turmeric
1/2 tsp. of Garlic Powder
1/2 tsp. of Onion Powder
Pinch of Cayenne Pepper (Omit to keep AIP)
INSTRUCTIONS
WARM the coconut butter in a double broiler on the stove until it is completely melted.
STIR in canned coconut milk and remaining ingredients.
DRIZZLE over roasted veggies or a baked potato.
---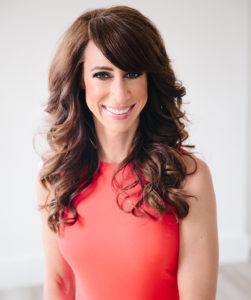 Melissa Hartwig is a Certified Sports Nutritionist, and a 5-time New York Times bestselling author (It Starts With Food; The Whole30; Food Freedom Forever; The Whole30 Cookbook; The Whole30 Day by Day; and The Whole30 Fast and Easy Cookbook). She has been featured in the Wall Street Journal, New York Times, Forbes, Details, Outside, SELF, and Shape as the co-founder of the Whole30 program. Melissa lives in Salt Lake City, UT.
Photo credit: Marie Carmel Photography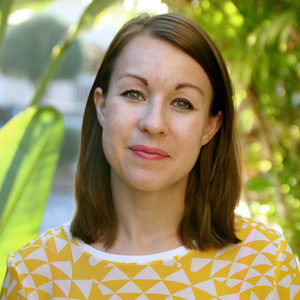 Sarah Steffens has a B.A. in Business Administration, Public Relations from The Master's College in Southern California. After years of experimenting with nutrition and recipes in her own kitchen, she now works as a Personal Chef in Los Angeles, cooking meals that support her clients' intention to physically and mentally thrive. She has catered several independent film sets, making it her goal to optimize the energy and well-being of each creative crew. She is the in-house recipe creative for the Whole30, and the creator of the Savor and Fancy blog.